DJ culture, events, and assorted advice with San Francisco-based DJ and producer, Amber.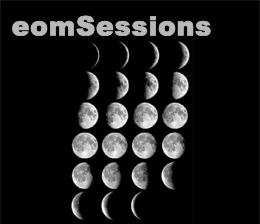 Ok everyone, Dragn'fly and I are being rescheduled for May or June--so stay tuned for the new date on our reunion set!
Until then, tune in on Thursday night for another internet broadcast on eomSessions. It's presented by the great guys of
el otro mundo
.
Tune in online at
Deepmixfm broadcast page
. I'll be playing Thursday, March 31 from *about* 8pm - 10pm (they kind of keep it loose), the full show starts at 6pm (PST).
eomSessions
Broadcasting on Deepmixfm

Hosted by:
Leathal
(DJ Christopher & paul leath)
Thursdays
6:00pm - 10:00pm Pacific Time